At Holy Trinity Primary School, we believe that English and communication are key life skills. Through the English curriculum, we will help children develop the skills and knowledge that will enable them to communicate effectively and creatively through spoken and written language and equip them with the skills to become lifelong learners. We want children to enjoy and appreciate literature and its rich variety.
English is at the heart of all children's learning. English enables children both to communicate with others effectively for a variety of purposes and to examine their own and others' experiences, feelings and ideas, giving these order and meaning. Because English is central to children's intellectual, emotional and social development it has an essential role across the curriculum and helps pupils' learning to be coherent and progressive.
Purpose
To promote a shared love and understanding of English;

To establish an entitlement for all pupils;

To establish high expectations for teachers and pupils

To promote continuity and coherence across the school.

We follow the RWI Phonics programme, which teaches the 'mechanics' of early reading, all staff within EYFS and KS1 aim to instill an early love of reading and stories in the children from the very beginning of their time at Holy Trinity.
EYFS
Children are read to regularly throughout the day and daily storytime sessions with questions give opportunities for further reading and linked play and continuous provision. Children are encouraged to retell a familiar story and make predictions about what may happen next. They are taught to listen for the initial sounds in words and to recognize rhyming words. Children have constant access to a book corner with story books and decodable books of different levels. Flashcards and magnets are available for independent phonics exploration, along with puppets and small world for story-telling and developing their own stories, role plays, etc… Children have the opportunity to vote for stories for story time.
Adults listen to children read regularly and home reading books are changed at least once a week. Reading intervention takes place where required.
Key Stage 2
Teachers work towards independent learning and plan for different working groups. Most of the children follow the spelling scheme aligned to the National Curriculum which teaches specific spelling conventions and rules. Teachers identify child who require additional phonics teaching and learning. Teachers employ a range of generic teaching strategies. Children are encouraged to read for pleasure through regular whole class reading lessons. A range of fiction, non-fiction and poetry are chosen to link with the class adventure. Vipers is taught 3 times a week using which focuses on the comprehension aspect of reading, so children become familiar with a range of questions. This includes: Vocabulary, Inference, Prediction, Explanation, Retrieval and Summarising.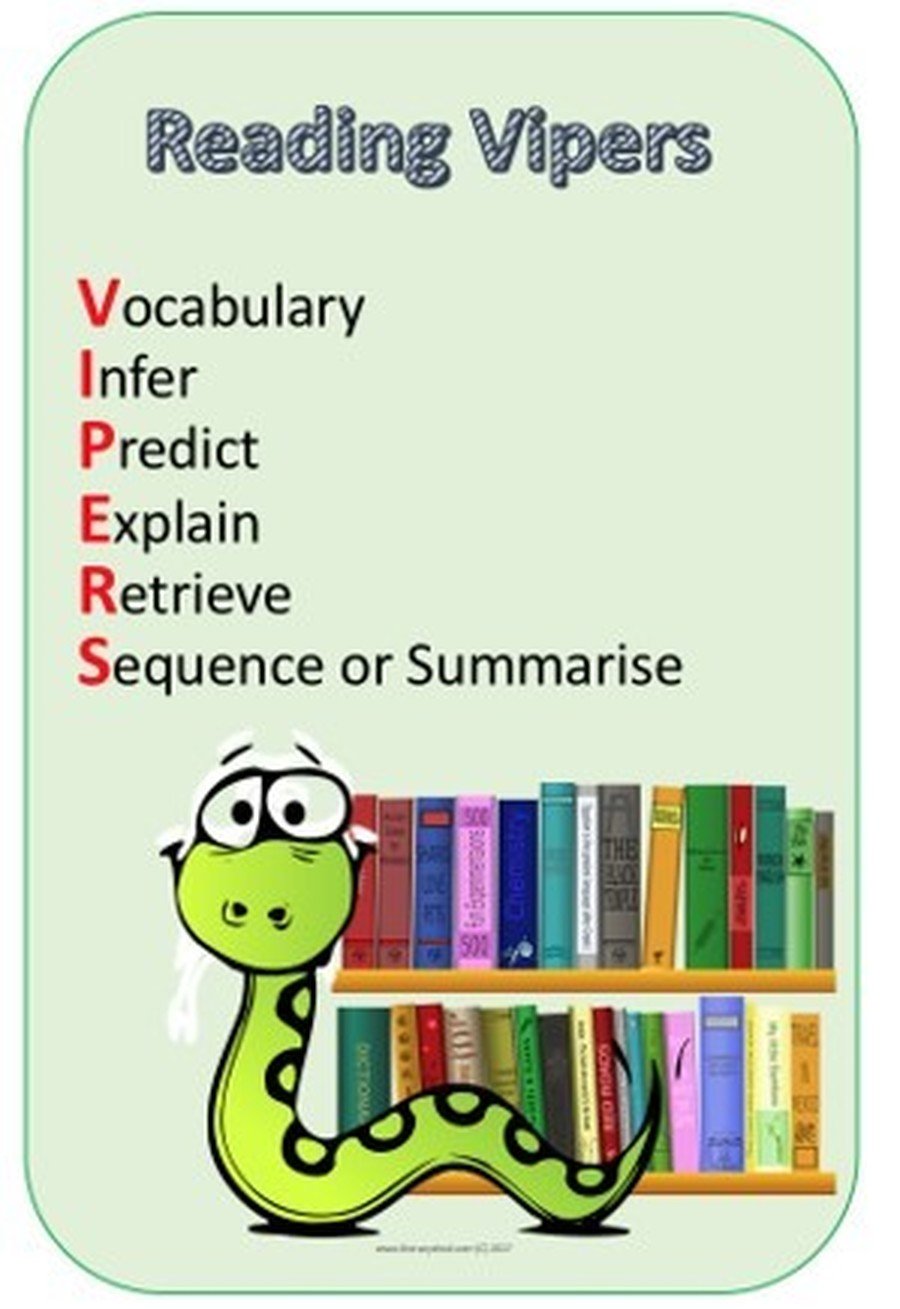 Library
Children have full access to a lovely library. They are given weekly time slots to change the books. It is used for independent reading and research in the adventure curriculum.
Key Stage 1
In addition to the daily RWI sessions, additional Phonics sessions form part of daily learning. Children focus on real and alien words in preparation for the Phonics screen. Magnets and flashcards support children with independent phonics exploration. Those children who are off the programme attend daily Reading VIPERS sessions during this time, focusing on fluency and comprehension. This is organized to support the needs of all children, either through independent reading of the text and completing the related tasks, or within a small teacher-led group. VIPERS texts cover both fiction and non-fiction.
Twice a week, children also complete a reading comprehension task as part of their morning routine. This is completed as a class, with opportunity for questions, and discussion of vocabulary.
Reading at home
In school, we use Book Bands to 'grade' or 'level' the Home Reading Books. As a rough guide, children at the end of each year group should be reading at the following levels. As a school, we have asked children to read for just 10 mins every night but, if you can read more than this, there are great benefits for your child.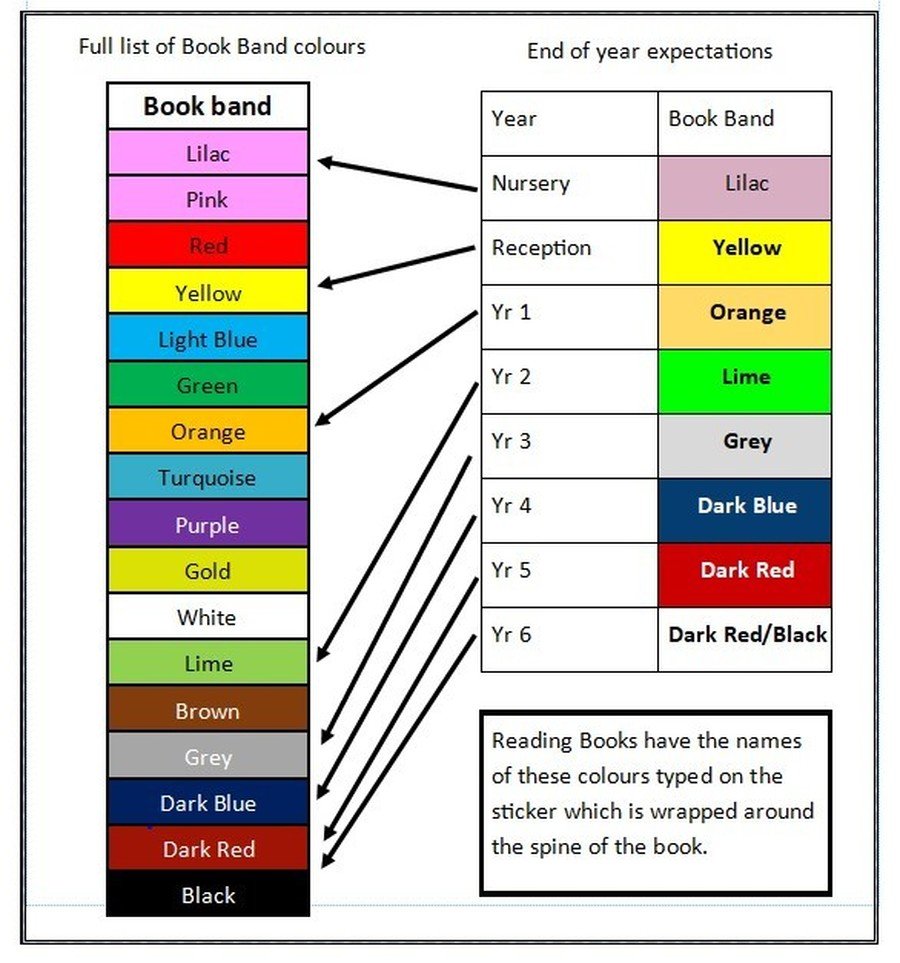 We use Oxford Owl at school, but you can also read the free 200 e-books. There is guidance for parents on helping their child to read along with guidance for parents on helping them. Click the image to visit the website.